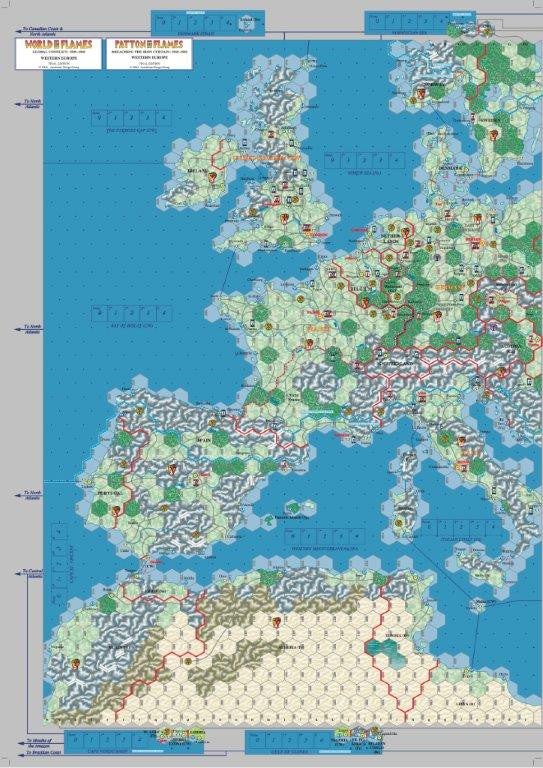 WiF7 Starter Kit
Note: This is not the collector's edition, it is the 7th edition
Description
The WiF Final Starter Kit is a complete game. It allows you to get straight into World in Flames at a very affordable price. It includes all the latest rules, charts, counters and maps needed to play Australian Design Group's international award winning game.
Basically it includes everything in WiF Classic except the box and dice:
• the World in Flames Rule Set;
• 1 additional A3 full-colour game chart;
• 4 large (574 x 820mm) full-colour maps covering most of the world (West Europe & Africa, East Europe & the middle east, Asia and the Pacific);
• 1 x A3 full-colour mini-map of America; and
• 1400 counters representing all the armies, navies and air forces of World War II (counter sheets 1-6 & 24).