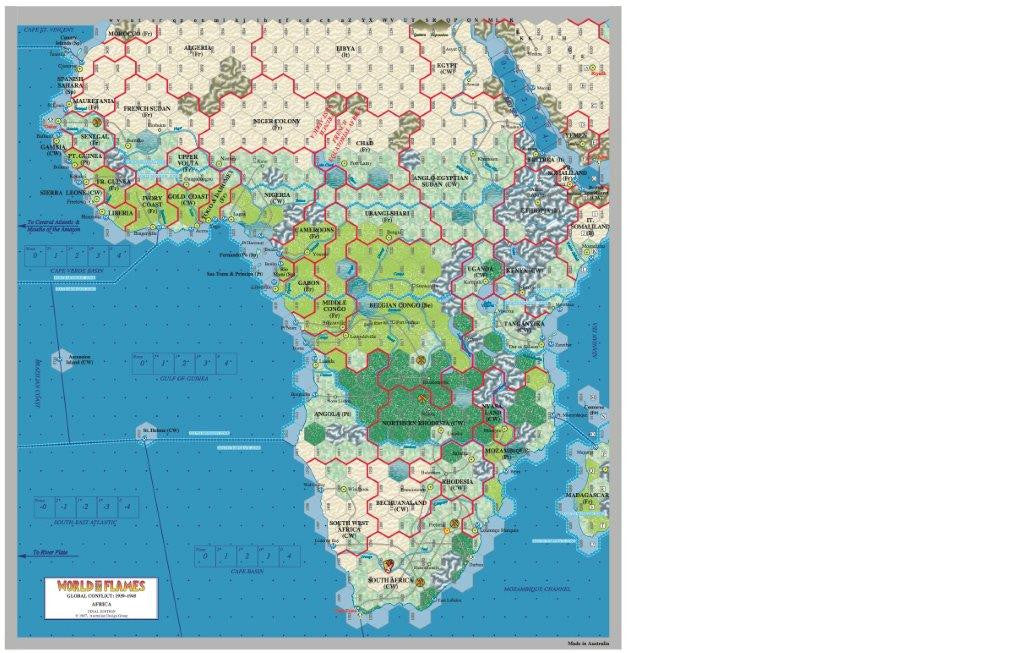 WiF7 Classic~Deluxe update kit
Note: This is not the World in Flames collector's edition, it is the 7th (previous) edition
Description
The WiF Classic~Deluxe update kit has all the components in the WiF7 Deluxe game that are not included in our classic World in Flames game. It includes 2 maps (Scandinavia and Africa), 2200 counters (CS 7-9, 14, 15 & 18-23) and charts all upgraded to the latest version.
If you have enjoyed WiF Classic, at last you can upgrade to the full glory of World in Flames Deluxe in one easy step.
Note: This is not a complete game. It requires World in Flames Classic game to be played.